CT scan showing recurrence at epigastric port site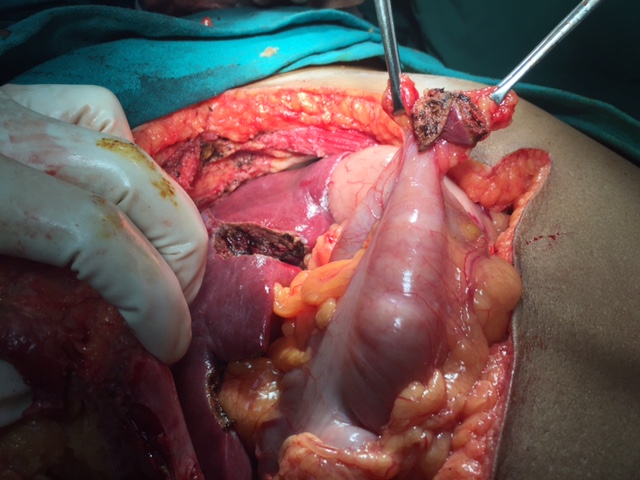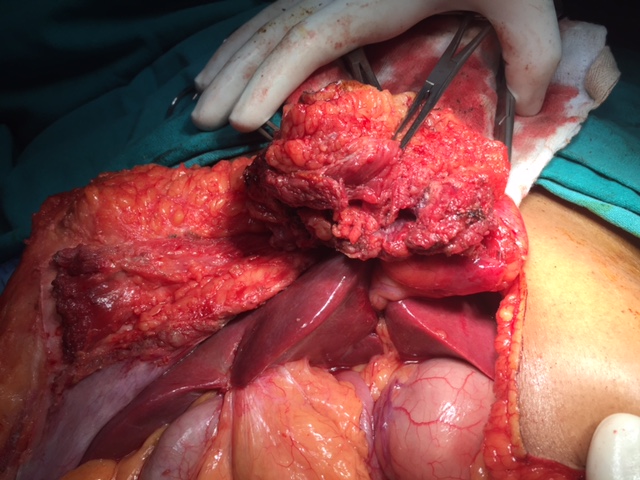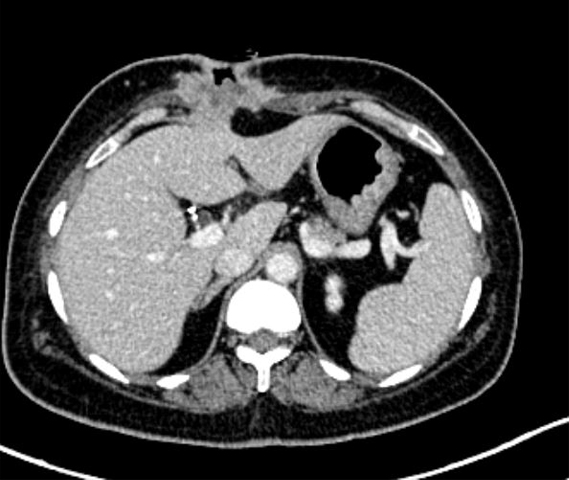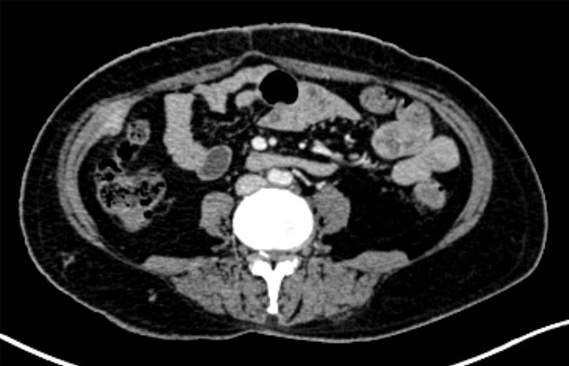 A 48 year old lady who had undergone laparoscopic cholecystectomy 2 years ago presented with sero-purulent discharge from epigastric port site since 3 months. An incision and drainage of the site had been done outside our hospital and biopsy from the lesion had revealed it to be a moderately differentiated adenocarcinoma. Biopsy of the gall bladder removed at previous surgery had not been done. Her routine blood parameters (KFT, LFT, CBC) were all normal and CA19.9 was elevated (106). A PET CT was done which revealed tumor deposits in two of the four 4 port sites of previous laparoscopic cholecystectomy. She did not have any evidence of peritoneal, omental or distant metastases on imaging. She was operated on with a palliative intent for the ulcerated wound. Diagnostic laparoscopy revealed another tiny nodule in gall bladder bed with adherent colon. Resection of full thickness of the abdominal wall of all 4 port sites with resection of the wedge of involved liver and a cuff of transverse colon resection was done. The resulting abdominal defect required mesh assisted closure. Post operatively she is due to receive her palliative chemotherapy.
Public information: recurrence of cancer at the previous operated site is a marker of bad prognosis of the disease.