Dr. Deepak Govil, MS, PhD( GI Surgery)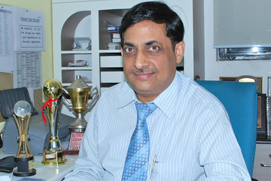 Dr. Deepak Govil joined the prestigious, All India Institute of Medical Sciences, New Delhi in 1977. After completing his MBBS and his Postgraduation in Surgery (MS) in 1986, he completed his Post Doctoral course(PhD) in GI Surgery from 1992 to 1995. After working as Assistant Professor at the University College of Medical Sciences, Shahadara, New Delh, in 1997 joined as a Senior Consultant GI Surgery at the Pushpawati Singhania Research Institute for Liver, Renal and Digestive diseases and established the Department of GI Surgery. Since 2004 he has been working as Senior consultant Surgical Gastroenterology at the Indraprastha Apollo Hospital , New Delhi. While he has been performing all major Gastro-surgical procedures, his main interest areas have been Pancreato-biliary Surgery, Surgery for Ulcerative colitis, Colo rectal surgery and Robotic Surgery
He has been the national executive member of the Indian Association of Surgical Gastroenterology and also has been the convenor of Delhi GI Surgeons club from 1998 to 2007.
He has done various research projects, published and presented papers, chaired sessions  at national and international conferences and written chapters in various books.
Dr. VivekTandon, MS, MCh, (Gastrointestinal Surgeon)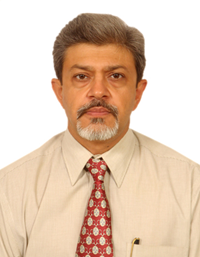 Dr. Vivek Tandon trained in Gastrointestinal Surgery and acquired his MCh. degree at the All India Institute of Medical Sciences, New Delhi. He then spent one year as Specialist in the divisions of Organ Transplantation and Hepatobiliary Surgery at the reputed Groote Schuur Hospital in Cape Town. On his return to India he worked at the GI surgery Department of the GovindBallabh Pant Hospital in New Delhi. Dr. Tandon has more than Two decades of experience and has worked at the most prestigious institutions in the field of Gastrointestinal Surgery. He has presented and published his work at both national and international forums and has published several papers in national and international journals.